Elect Marie Newman for Congress in IL03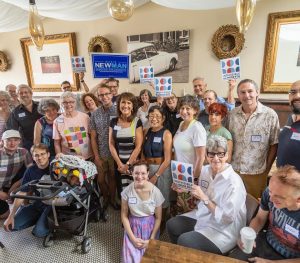 Join the fight for a #NewDayInIL03.
Canvass/phone bank/volunteer – grassroots working together is how we'll win – click here to volunteer. 
Donate – Marie is fighting the Chicago Machine and every dollar matters – click here to donate. 
Write a Letter to the Editor – resources available – click here to write a letter to the editor. 
Create a video – use our easy platform –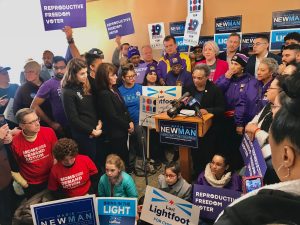 click here to create a video. 
Learn more about Indivisible's endorsement for Marie Newman here. 
Indivisibles stand with Chicago Mayor Lori Lightfoot to endorse Marie Newman https://patch.com/illinois/beverly-mtgreenwood/lightfoot-endorses-marie-newman-il-03-democratic-primary
Indivisible Chicago endorses Marie Newman https://www.indivisiblechicago.com/indivisible-chicago-marie-newman-endorsement
Indivisible National endorses Marie Newman https://indivisible.org/statement/indivisible-endorses-marie-newman-illinois-3rd-congressional-district
Indivisible IL9 endorses Marie Newman https://www.facebook.com/Indivisible9IL/photos/pb.1254896107953913.-2207520000.1565432503./2119365028173679/?type=3&theater
Indivisible Podcast and Marie Newman https://demcastusa.com/2020/01/06/marie-newman-for-congress-in-illinois-3-indivisible-chicago-podcast/
Leni Manaa-Hoppenworth of Indivisible Illinois talks their latest efforts in getting out the vote and Democratic 3rd congressional district candidate Marie Newman joins us in studio with a campaign update